Some of you may remember a band on Jump-Start called Blast! But they changed their name to out of boundz! Now we are bringing u another pop Pnenomenum with the same name!
This wicked Band are from Italy - and are aiming for world wide stardom!
Alex, Mr Jay and Allison are currently gearing up for the debut release - Their first Single
(EveryBody Wants You ) is released in Italy very soon!!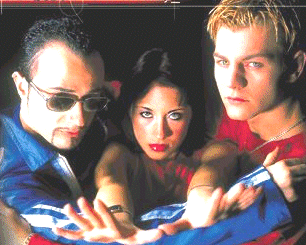 This band have been touring around Italy - Gathering an Army of fans along the way - and we are sure that you will love them too!