3 Piece Boy/Girl Band - 'Q' have been watched by Jump-Start for ages now - But they were one of those bands that we never really go around to adding, due to 1 thing or another.. That was untill we saw their New Line-up and was blown away by their New CD!
Some of you will Remember SKYE, Who has been supported by us - Since before Jump-start was even opened - She was once part of 5 piece Mixed Band - WORD ON THE STREET!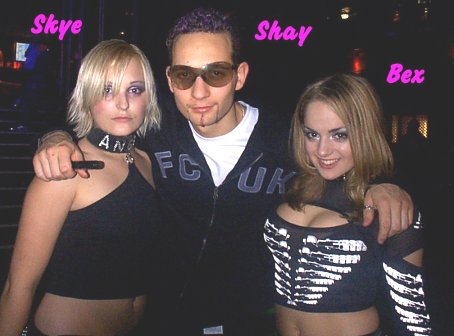 Q used to be known as FRENZZ... But now along withe their new Name - comes a Very funky new look and Brilliant new songs!
* Click here for Our Photos of Q Live *
We've met Q a few times now - And Shay, Bex and Skye are all lovely people - we're sure that your gonna love them too!! They have a unique blend of pop, and their Choreography is amazing.. u will be blown away!!
Theyre showcasing soon - and we're positive that theyre going to go the whole way - www.frenzz.uk.com for details!!