* Lee Brennan * Jon-Sel * Robbie * Marc C * Jamie Reeves * Steven M Mclachlan * Danny Sovitch * Christien* Rebekka Gayle * Ian *
Lee Brennan, is definatly no new comer to the Pop Scene. I'm sure all of you recognise the sexy lad from Boyband 911. During the 90's 911 were the biggest British boyband, and they dominated the charts. Having over 15, Top 10 Hits, 4 Top 10 Albums and numerous tours they split just over 2 years ago, to go their seperate ways.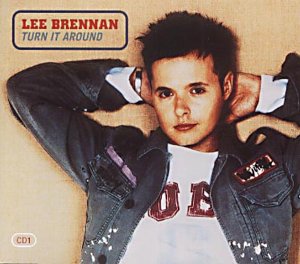 Now, Mr Brennan is back, with his own mix of infectious pop and is sure to take the Pop World by storm once again - Recently released his debut single TURN IT AROUND, Which sadly failed to make much of an impression, due to lack of Radio play and shops not stocking enough copies! We are certain that his next release is going to do much better, and once again Lee Brennan will dominate the Pop Charts!