* Lee Brennan * Jon-Sel * Robbie * Marc C * Jamie Reeves * Steven M Mclachlan * Danny Sovitch * Christien* Rebekka Gayle * Ian *
I dont think there is one Jump-Start Reader that hasnt heard of this Cheeky Turkish, Love God (his words, Not Ours)! Mainly because he has been featured on Jump-Start since he was one fifth of Multi Talented Girl/Boyband Band.. Word On The Street!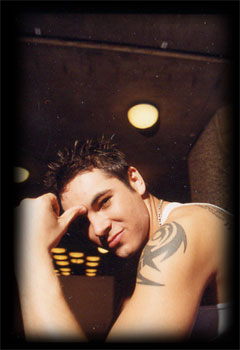 Now, Jon-Sel is back.. and hes alone! With an ego bigger than Jupiter and even more determination to be famous! His amazing blend of Pop/ Rock are mixed with his own style, to create a unique sound - Thats going down a storm over Europe!!
We Let Jon-Sel tell you a bit more about himself, and we couldnt shut the joker up! Click to read what he had to say!!