As you all probably know, Its DAN(24/7)'s Birthday next month (21st June), and we wanna let him know, how much you all love him!!
Jump-Start is putting together a book of messages from fans - and we REALLY want your letter to be included!
Its easy - U can send Letters, Little Messages, Pictures and more!!! All I ask is that you either email me the message or Send it to my house (on A4 paper please, Email me for my address)...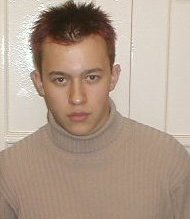 Please Let Dan know how much ya love him and send your letter in! Make it as long/short as you like!! Make it bright and colourful!! We promise he WILL get the book of messages!!

Even if your not a Massive 24/7 , Send a message in anyways!! I know He'd love to hear from you!!

Email me @ Debbie@Jump-Start.co.uk , Emails and letters need to be recieved by the 15th June!

Thanks!!!